When I went to Hungary, a number of people admitted that they didn't know exactly where that was. But, of course, everyone knew that Hungary was in Europe, and everyone had heard of Hungary and Budapest.
This year is a tad different. If people have even heard of the Marshall Islands, they only know it as that one country that the U.S. bombed (for nuclear testing) post-WW2. And inevitably, when I told people I was going there, the first question I was asked was "...And where is that?" So we're going to start with the basics and break it down.
The Marshall Islands comprises 29 atolls and 5 single islands, totaling over 1,000 islands and islets.

I live on the main atoll and main island of Majuro, which holds approximately 30,000 of the country's 68,000 population.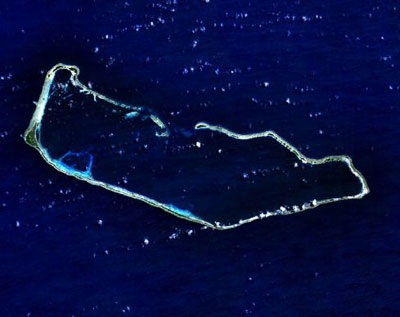 Although it may look like one single island, these images show the Majuro atoll, which is actually 64 different islets. The main island is from Laura, on the left, to Rita (labeled 'Djarrot' on the map), on the right. The island is approximately 30 miles long. The 'downtown' area, if you will, is often called the D-U-D area (Djarrot, Uliga, Delap) on the far eastern side of the island. I am located in Woja, on the other side of the island. The highest point of the island is Laura, which is about 10 feet above sea level. The island is less than 1/4 mile wide in most areas.
Quick facts about the Republic of the Marshall Islands (RMI) (Information from various sources, dates ranging from 2006 to 2012):
- The total land mass of the RMI is approximately the size of Washington, D.C., spread out across an area of ocean approximately the size of Mexico.
- The RMI gained its official independence in 1986.
- The highest point in the RMI is 10 meters high.
- Climate: Approximately 82 degrees year-round, sunny with a chance of rain. Very humid. (Wet season technically May-Nov; dry season Dec-April).
- The population is primarily Christian, with approximately half the population identifying with United Church of Christ, a quarter of the population identifying with Assemblies of God, and most of the rest of the population identifying as Roman Catholic, Mormon, or Baptist.
- Unemployment rate: 36%.
- Currency: USD
- Language: Marshallese

Quick facts about the Majuro atoll (info from 2006):
- Average household size: 7.5 persons
- Nearly 60% of working-age people were unemployed and not seeking work. Unemployment rate was marked at 31%.
- If US poverty thresholds were applied to the RMI, nearly 80% of the population would have fallen below the poverty line.
- Over 1/3 of households said they sometimes or often did not have enough to eat.
Education in the RMI:
- The RMI does not have the high school capacity for all graduating 8th grade students. Students must score high enough on a test (the MISAT) to be admitted into high school.
- In 2009-2010, only 76% of students graduated 8th grade, and only 58% of students entering high school actually graduated 12th grade.
- In 2006, school attendance rate on Majuro was approximately 90%, with Ajeltake and Woja holding the highest percentages.
- In 2006, no public elementary school scored above 60% on the high school entrance exam.
- 75% of Majuro said the quality of education was good. Only 5% said it was poor. Ajeltake and Woja were most likely to rank the quality of education as good.
- The MISAT (Marshall Islands Standards Assessment Test) is administered to grades 3, 6, and 8 (grade 8 determining whether the student attends high school). In the 2009-2010 school year, the MISAT test showed the following (please keep in mind that these are NOT US standards):
3rd grade:
Marshallese Reading: 34% proficient or above
English reading: 22% proficient or above
Math: 23% proficient or above
Science: 28% proficient or above

6th grade:
Marshallese Reading: 40% proficient or above
English Reading: 20% proficient or above
Math: 19% proficient or above
Science: 12% proficient or above

8th grade:
Marshallese Reading: 66% proficient or above
English Reading: 50% proficient or above
Math: 4% proficient or above
Science: 13% proficient or above
Social Studies: 5% proficient or above
My Work
This deserves a whole blog post on its own, and I'm not going to get too much into it right now. However, what I will say, is that I am currently a volunteer through the WorldTeach program. I teach English at Woja Elementary School to grades 3, 4, 6, and 8 (3 of the 4 grades are MISAT testing grades). I am one of three volunteers on Majuro (the other two are in Rita and Laura), and there are an additional 25 volunteers on outer islands.
Contacting Me
I've had a number of people ask about time difference and best way(s) to contact me.
Snail mail is always fun and exciting, and I've been writing quite a few letters. Although it takes a while longer to get to the RMI because flights only come a couple times a week, the RMI is served through USPS and, thus, a letter will cost you the same stampage as if you were in the United States. I don't really encourage sending care packages, as I have pretty much everything I need available here, but if you do send a care package, make sure a customs form is attached.
Lauren Frail
c/o WorldTeach
P.O. Box 627
Majuro, MH 96960
RMI
Of course, most people would rather not go the snail mail route (it's slow and outdated, I suppose... I don't know, I still kind of like it!). Never fear. I am insanely blessed to be one of the only volunteers to have internet at my home. This fact alone makes me spoiled to death. Trust me. This means...
- You can Facebook me.
- You can e-mail me ([email protected]).
- You can Skype me.
To talk about Skype, we need to talk about the time difference. Basically, I'm almost always in tomorrow for you. Cool, right? My time zone is Pacific/Majuro or GMT+12. I am generally free for a half hour to an hour before school, for a half hour during my lunch break, and after school (as long as I don't go into town). I spend most, but not all Saturdays in town. If you want to Skype with me then, you will need to set up a Skype date. I spend almost all Sundays at home after church (which ends anywhere from 12-1:30pm my time). This means on your Saturday, I am often free to talk.
For me, free time on the the weekdays looks like this:
- 7-8 am
- 12-12:30 am
- after 1:45/2 pm
For you, it will look like this (the day before... so my Monday is your Sunday, etc.):

EST:
- 3-4 pm
- 8-8:30 pm
- after 10 pm
CST:
- 2-3 pm
- 7-7:30 pm
- after 9 pm
PST:
- 12-1 pm
- 5-5:50 pm
- after 7 pm
Aren't I nice? I even did the math for you! All of this being said, certainly feel free to look for me on Skype during these times, but it might be easiest to first set up a Skype date with me via Facebook or e-mail.
Pictures, stories, etc. to come.
* Disclaimer: This post and all past/future posts on this blog represent only my own opinions. They are not meant as a representation of any organization (WorldTeach, the Ministry of Education, Woja Elementary School, etc.) that I am working with.